Since the beginning of this class, I have been introduced to numerous online tools that are completely new to me. I feel like I'm slowly starting to make my way out of a bubble!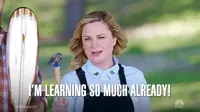 I've participated in some professional development seminars throughout my career, and almost every time, someone would casually mention having used a certain tool in class. I would eagerly do a quick Google search of the new tool. Sometimes, I would come back to class, excited to present this new tool to students, and get them to use it. I've used Socrative, Kahoot (I've used this one a lot!), and Plickers. My students love using their devices for activities at school. Even my older and more mature grade 12 students enjoy participating in activities that use technology.
While the tools I've used are great and they are a lot of fun to use in class, I haven't really found that I have been able to use them effectively. "Kahoot", for example, is a great assessment tool. But students seem to see it more as a game than a tool that I'm using to assess their learning. The questions are timed, the music is catchy, the students are competing against their peers. I can't really blame them for not taking the activity seriously. Consequently, I have shied away from using these tools the way that they were supposed to be used. Instead, I use them as a fun activity to end a learning sequence, or on the last day before a school break.
On Monday this week, my school division had a professional development day. We were asked to select a morning and afternoon workshop. The workshops were delivered using Zoom (I work for the francophone division, which has school across the entire province. One way for us to "meet" is online using Zoom.) The two workshops in which I chose to participate were very dissimilar. In the morning, the presenter shared her screen, and spent three hours going through her Powerpoint presentation, which had 126 slides! She talked; we listened. There was next to zero interaction with the participants. She was very knowledgeable, but had a hard time maintaining our attention.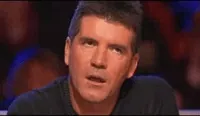 In the afternoon, the presenters showed very few slides, and had the participants actively engaged in the presentation. We even got "assessed" by a quick "Kahoot" game. I enjoyed that I got to be a part of the learning. Although both subjects were interesting to me, I had a really hard time staying focused in the morning workshop. I'm wondering if some of my disinterest was because I was in front of a computer. I don't have this problem when I'm in class for ECI833. Having a variety of small activities certainly helps to maintain my attention when I'm in front of a computer screen.
If ever had the opportunity to teach an online course, it would be important for me to have access to a variety of tools. I would want something like Google Classroom to keep all my assignments in order. One of my favorite things about my own online graduate classes is being able to see what work needs to be done every week. Google Classroom would allow me to share files with my students, grade and provide feedback for their assignments, and organize my course material. I would also need a program like Zoom, that would allow me to easily interact with my students. I like that Zoom allows me to create an interactive virtual classroom. Students could get split up into groups, I could show videos, I could use a variety of online assessment tools, and according to Google Sites, "this conferencing tool offers unexplored opportunities!" How exciting! It would be interesting to discover all the online tools that are available for learning. That being said, I would experience the same hesitations as Sonja, if I suddenly started teaching online courses.
Turns out that student outcomes are not very different in face to face courses when compared to online courses, according to Sterling Academy. This makes me wonder if this is where we're headed with education. Imagine if each child was able to get through school at his/her own pace! As an online educator, would I be able to address my students' needs as effectively? Would students' academic success be greater if they didn't have the pressure of "keeping up with the group"?