If I'm being honest, I'll probably type out this sentence and maybe the next one, and then take a small break to quickly scroll through Facebook and/or Instagram. Am I genuinely interested in what I'm scrolling through? Not really. Is there sometimes something that jumps out and catches my attention? Rarely. So, why am I letting myself be distracted?
(be back in a couple seconds…I have some mindless scrolling to do…)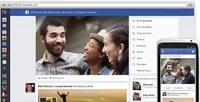 Right now, at this exact moment, I am sitting in a conference room with roughly 50 other people. We will be in this conference room for two days, listening to a lecturer speak about effective schools. This is an ongoing conference (it is my 7th one in three years), so I allow myself the liberty of distraction; I spent the morning scanning through the required readings for this week and I read the blog posts that I hadn't had the chance to peruse. I have spent the day reading, listening, participating in group discussions, sending texts to husband regarding kids' care while I'm away. I considered doing my grocery shopping but figured that would be rude.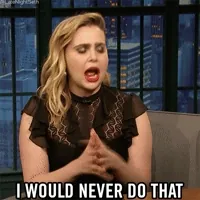 At this moment, I consider myself a great multitasker. The fact that I have access to Internet is allowing me to check things off my long list of to-dos.
This week's blog prompt asks us to reflect on the Internet as a productivity tool. Does the Internet hinder our productivity? Would we accomplish more if we didn't have it?
Brooke tweeted about an article that presented reasons why technology has become a multitasking enabler. The author argues that "multitasking is impossible and leads to a decrease in productivity." Considering how much multitasking I was able to do today, I would argue that multitasking is in fact possible and can support productivity. However, not all multitasking is productive. When I'm taking breaks from my work to scroll through social media, I am not accomplishing anything productive.
Tonight, given my brief stay in Regina for a conference, my ECI833 group is meeting to discuss our group project. Three of us are meeting at a coffee shop and the fourth member is "zooming in". So far, we've started a Google Docs document and a Google Slides presentation. Our entire presentation will be prepared using these productivity suites, and with several zoom meetings. Technology, in this case, has allowed us to do things that we could not do otherwise. There are limitations, some of which were highlighted in Amy B., Amy C., Kyle and Colette's presentation this week. Amy mentioned that technology sometimes replaces face-to-face interaction, which makes me wonder if our presentation would be better or could be completed more efficiently if we were face to face. Also, our reliance on Internet is indisputable. The first question I wondered about when we decided on a meeting place for tonight was "Will we have access to Wifi?"
There is a way to use our multitasking abilities to our advantage. However, when we allow our access to technology to distract us from important tasks, we are also allowing it to hinder our productivity. My hope is that children today, who are surrounded by technology, grow up to be adults who have learned to use technology effectively.
(I wonder what's happening in the world of Instagram right now?)